I'm sure many of you have heard of The Two Sisters, The Daily Five, and CAFE. Well, I'm taking the dive this summer and I'm going to read The Daily Five with the hope of implementing it into my classroom this fall. There are many blog book studies out there in the "blogiverse" but one that I will be following is being hosted by several bloggers but the one that I'm visiting is Funky First Grade Fun. . .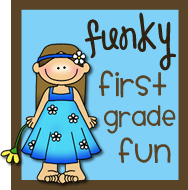 Be sure to check it out!
I'm a couple chapters behind but I hope to catch up next week!
Educationally Yours,